Every now and then I come across a memorial which is either intentionally or unintentionally funny. So now we have a new category: humor.
I know it's wrong to make fun of a person's name (and believe me, with a name that rhymes with "cow" and "sow" I've been on the receiving end of it too). Still I can't help but find some of them amusing. Such as John Chicken. I can only imagine the level of teasing he must have gotten from both children and adults.
I found the Person family stone amusing. As in, "yes, there is a person buried here."
Then there is the humor people choose for themselves.
I found a nice memorial plaque to a nice lady named Linda Kay Winebarger Purkeypyle on a walking path. It's an unusual name, but I have yet to discover its origin. I hope the Purkeypyles—and there are many in the US—didn't get teased too much while they were growing up.
Then there's this mysterious tombstone symbol, which I think is a private family joke. (There's a "Pankota Red" breed of cattle, but it's from Hungary. Or it could stand for a person or "polled something.") The stone remembers husband and wife ranchers who raised Angus cattle in Centerville WA. I'm sure this joke is funny to a select few!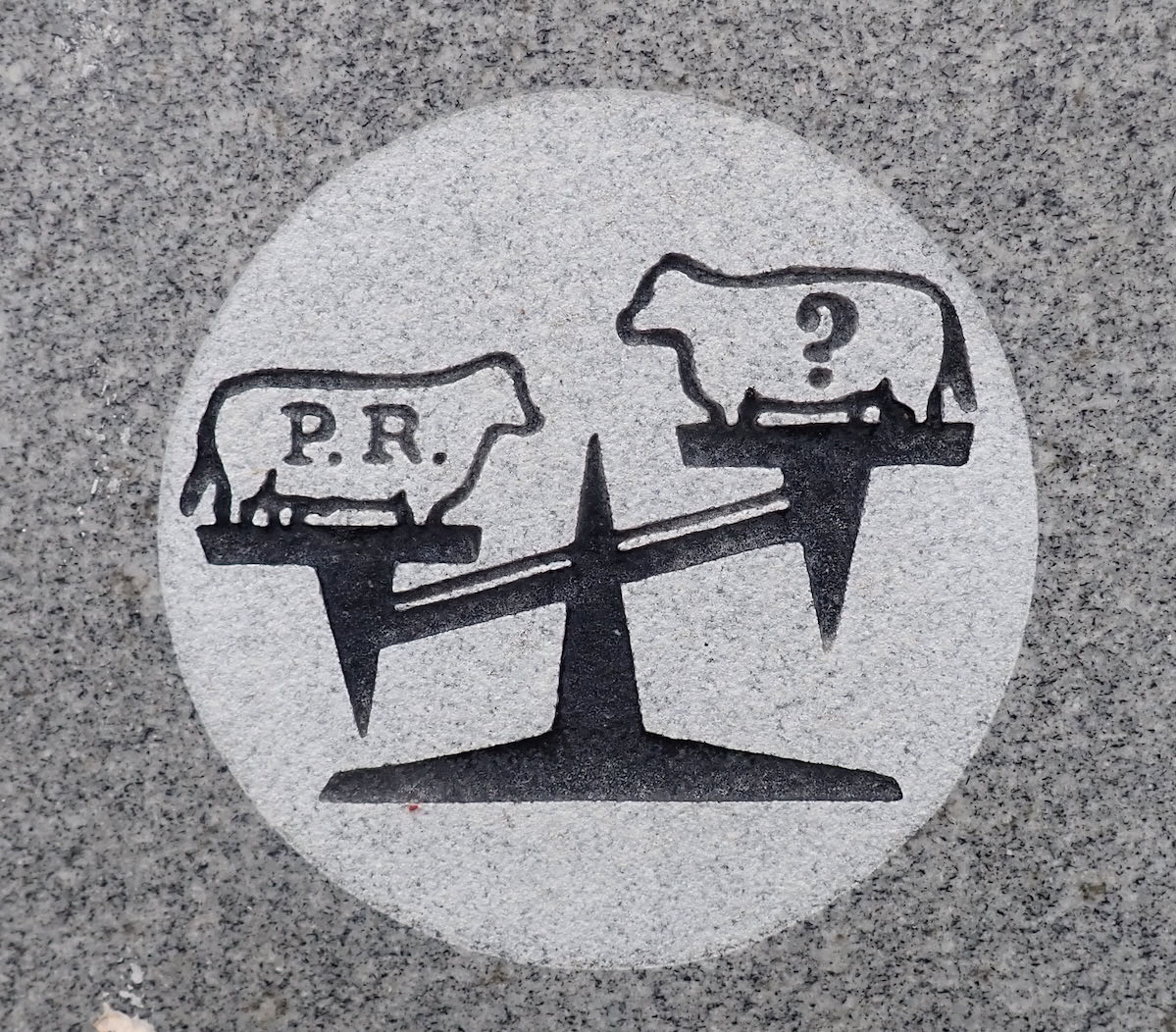 ---
Stump and Lamb explores personal growth and meaning via travels to pioneer cemeteries of the West. Posts may contain affiliate links.
This post was originally published at michellerau.com.